How to refund a sale that was processed through your POS app
This article is for sales processed through the POS app. For more information on how to refund Goodeats sales, please visit this page.
On the POS app, tap the cog at the top right.
Then you can either to go:
Refund transaction

Here you can scan the barcode of the receipt with the iPad camera or handheld scanner, or type in the receipt number manually. If you don't have the receipt go to step 2.



Previous Transactions

This will list recent sales - just tap on the sale you wish to refund and follow the steps from there.
If you need to find an older sale, you can select the green Search button at the top left and choose to search via receipt, last 4 digits of the card, or by date of sale.
After refunding a sale in the POS App, you can now view the link of the original sale in the backoffice: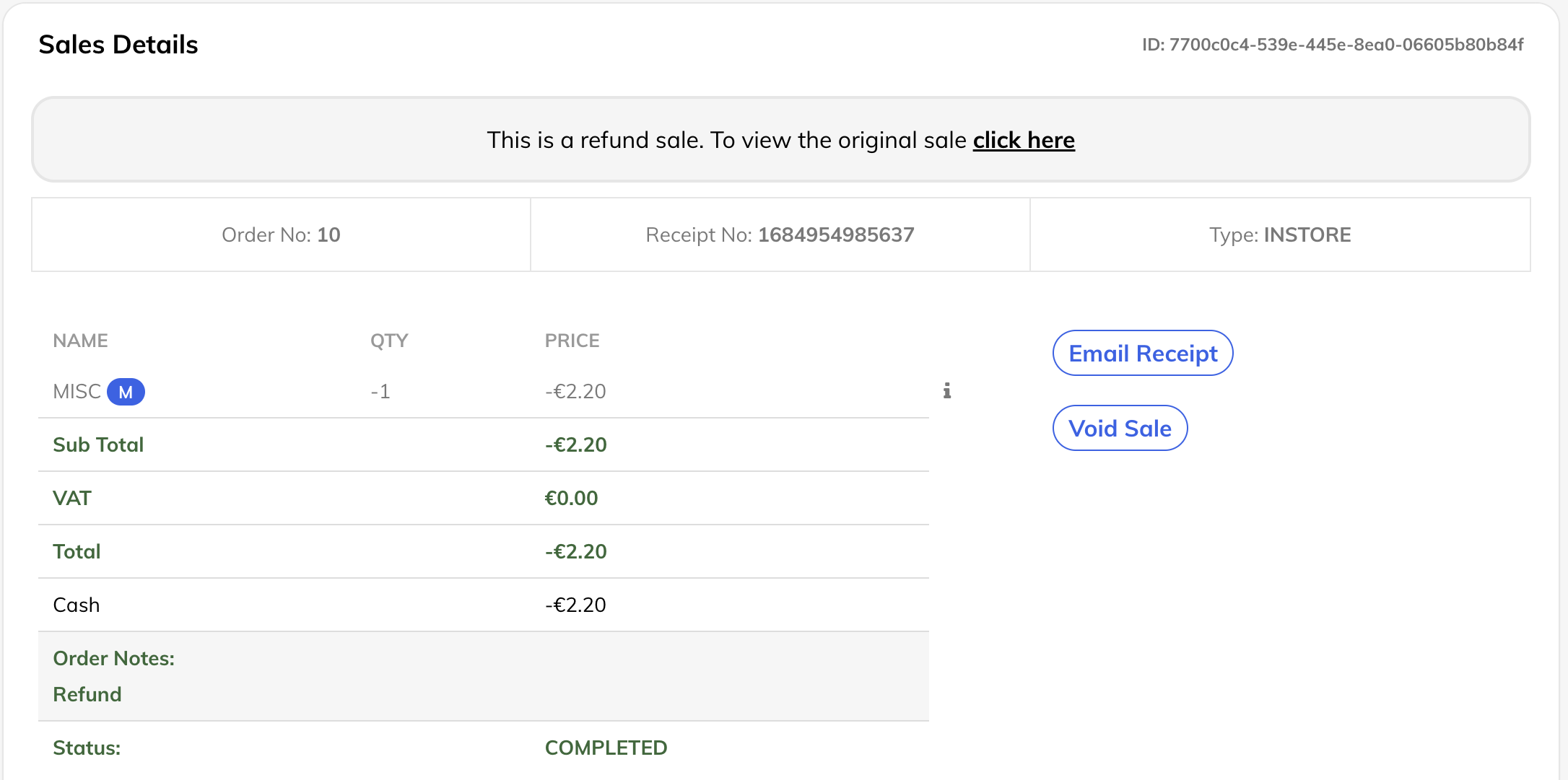 Common errors
You will need to select the relevant items in the sale to refund, using the tick circles against each item. If the items aren't ticked, and the sale is refunded, then the refund will be processed as a MISC item.
With a sale paid through a SumUp card reader, you may get a red error at the bottom of the screen when refunding, this is just due to your SumUp account not being connected from the back office. For more information on how to resolve this, please click here.