SumUp Card Reader
Power
Ensure that the device is fully charged. To charge the device connect the charging cable to the charging port on the underside of the terminal and plug the USB port into a power source.
To turn the device on, please press and hold the power button on the right-hand side of the terminal and wait for device to turn on and display the message 'SumUp' on the screen.
Bluetooth Pairing
In order to make a sale using the SumUp card reader, the iPad will have to establish a connection to the device via Bluetooth.
Please ensure the following:
The iPad's Bluetooth is switched on by going to the iPad settings and making sure 'Bluetooth' is enabled by toggling on the switch at the top.
In the front end of the system, ensure that 'SumUp' is enabled in the payment settings by clicking the 'Options' icon in the top right-hand corner, then selecting 'Settings'>'Payment Settings' and toggling the switch next to 'SumUp'.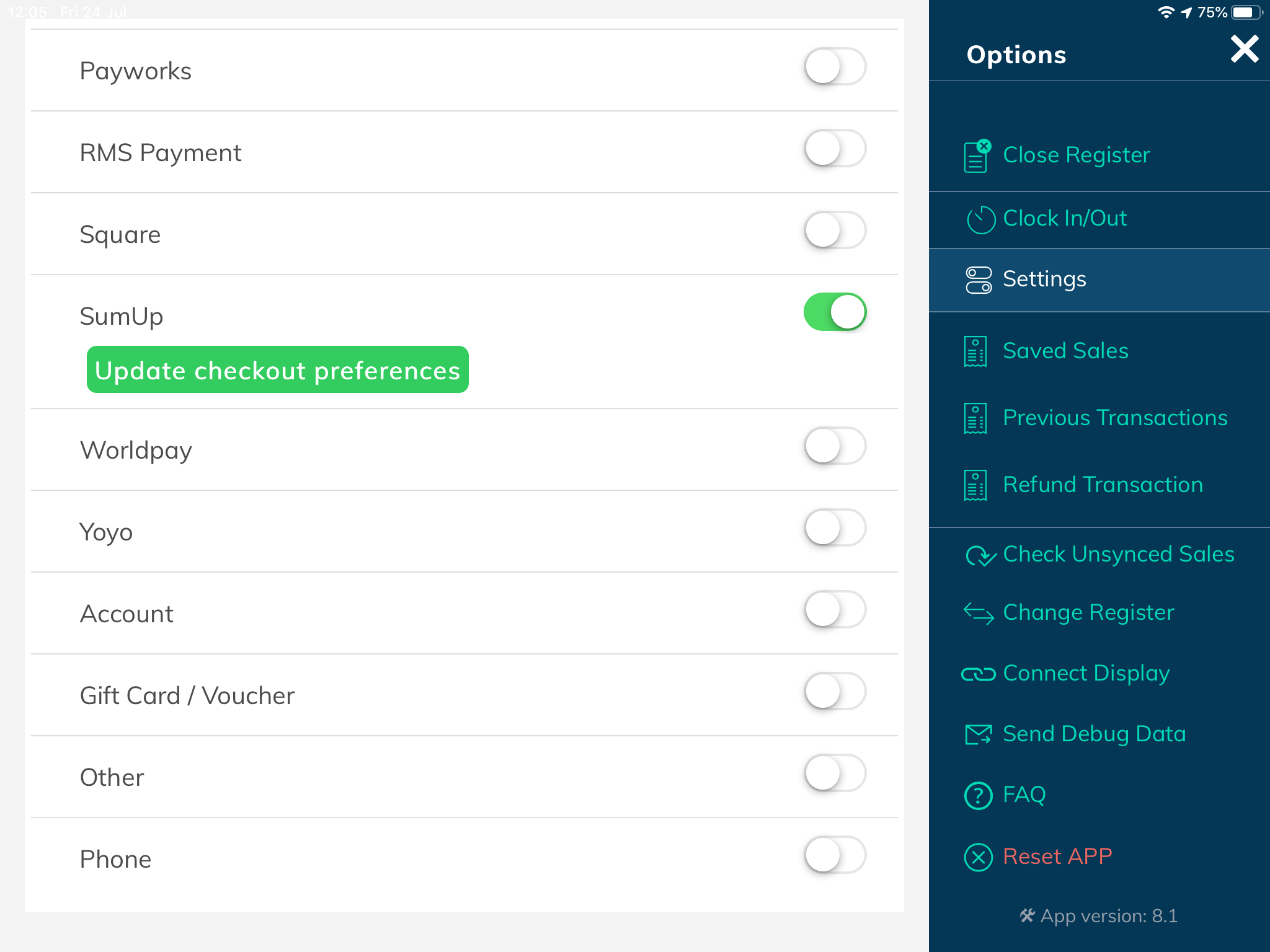 When completing a sale select the payment option labeled 'SumUp'. A new window will pop up prompting you to enter your login details for your SumUp account.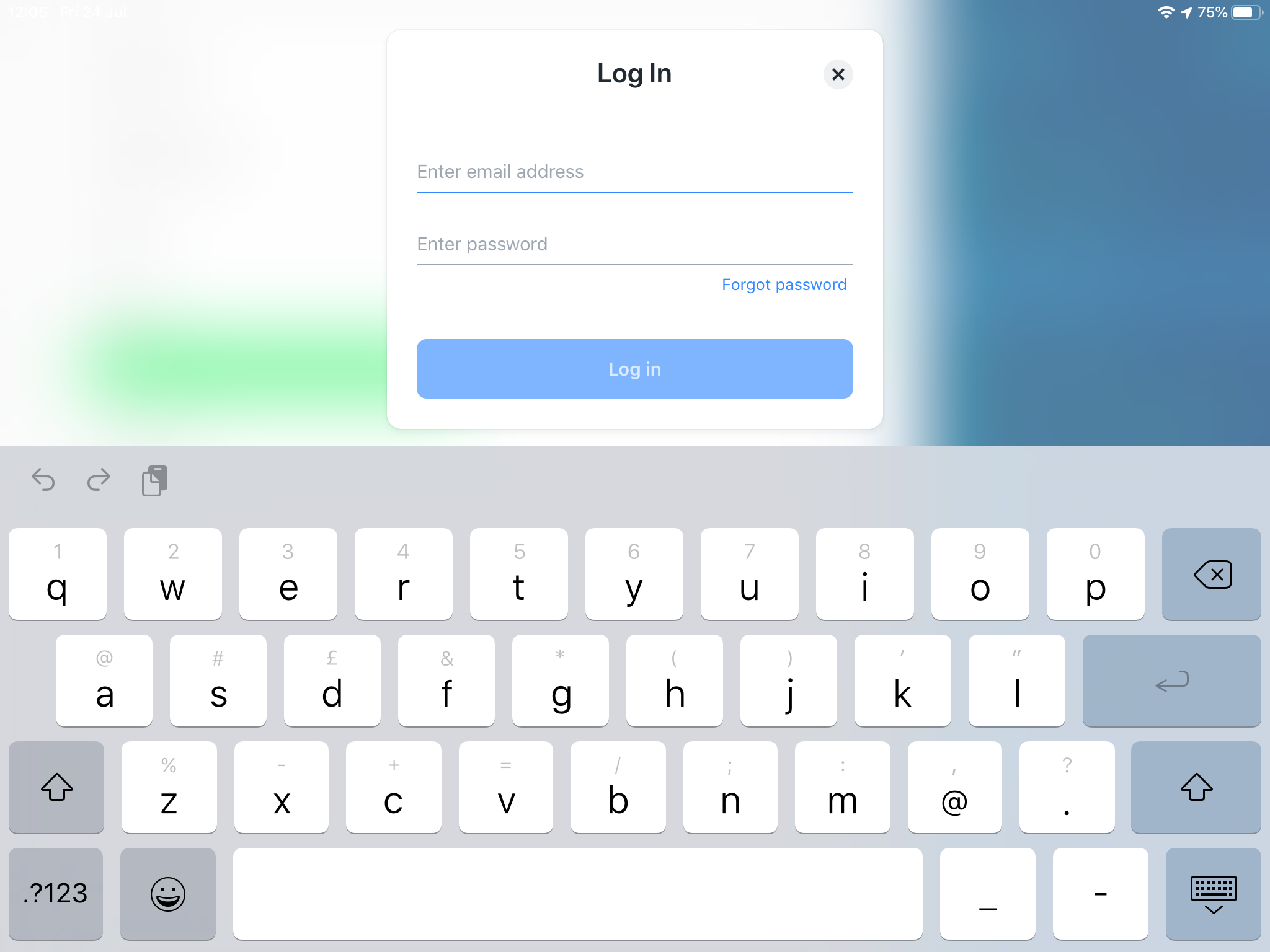 Once logged in, the iPad will attempt to connect to the SumUp device. To pair the device to your iPad, simply hold down the power button on the right-hand side of the device until the message 'Hold down for BT' appears on the screen of the card reader. Continue holding down the power button until the message 'Release for BT' appears on the screen. The device will beep, indicating that it is in pairing mode and it will connect to the iPad.