How to connect your SumUp card reader and account to SumUp POS
Please note that your SumUp account must be setup correctly before commencing. Please see here to check to ensure this has been followed correctly.
1) Power
a)Ensure that the device is fully charged. To charge the device connect the charging cable to the charging port on the underside of the terminal and plug the USB port into a power source. We'd recommend keeping the reader in the cradle and ensuring that's charging from there.
b)To turn the device on, please press and hold the power button on the right-hand side of the terminal and wait for device to turn on and display the message 'SumUp' on the screen.
2) Bluetooth Pairing
In order to make a sale using the SumUp card reader, the iPad will have to establish a connection to the device via Bluetooth.
Please ensure the following:
a)The iPad's Bluetooth is switched on by going to the iPad settings and making sure 'Bluetooth' is enabled by toggling on the switch at the top.
b)Within the iPad settings, scroll down the left-hand side until you see the SumUp POS app icon, select it, and then ensure that all the permissions are enabled for the app.
c)In the SumUp POS app itself, ensure that 'SumUp' is enabled in the payment settings by clicking the 'Options' cog in the top right-hand corner, then selecting 'Settings'>'Payment Settings' and toggling the switch next to 'SumUp'.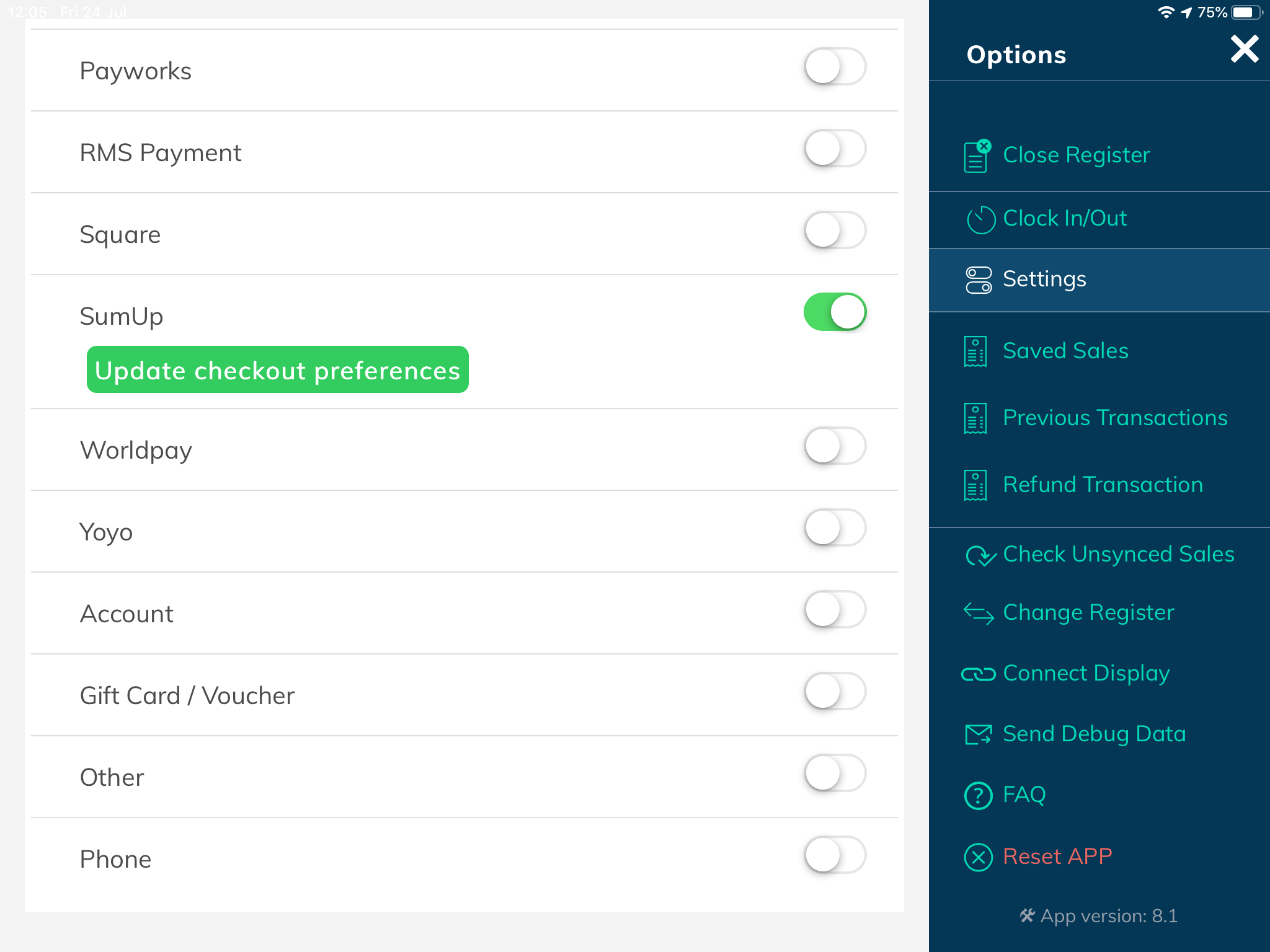 d) Select Update Checkout preferences. A new window will pop up prompting you to enter your login details for your SumUp account.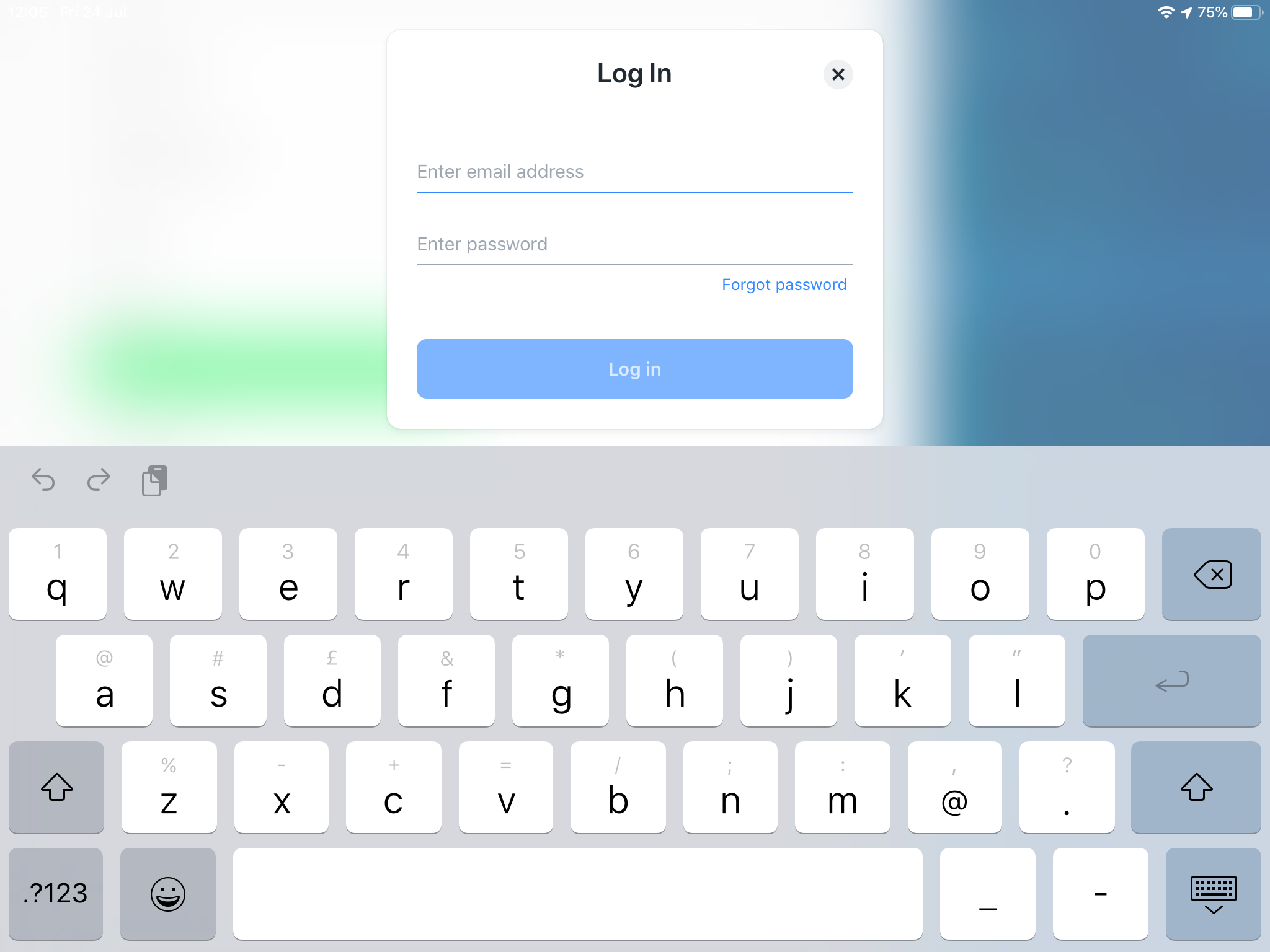 Once logged in, the iPad will attempt to connect to the SumUp device, or you can select "tap to setup", and the iPad will scan for the reader. Select the right reader by comparing the last three digits on your screen to the serial number on the back of the reader, then press "Connect".
We recommend turning "payment links" off as this will speed up the checkout flow time.
3) Refunds
In order to be able to make refunds, connect your SumUp account from the backoffice. You can do this by going to Apps > SumUp > select Connect SumUp. It will ask you to login to your SumUp account, so be sure to have your SumUp login details handy.
If there are any problems, check our troubleshooting guide here