Obtaining the IP address from a LAN printer
Obtaining IP address from a LAN printer
Ensure that your LAN printer is plugged into a power source and the ethernet cable is securely attached to the back of the printer.
Ensure that the printer is turned 'OFF' by switching the 'ON/OFF' switch on the left-hand side of the printer.
Next, hold down the 'Feed' button located on the front of the printer whilst simultaneously switching the printer 'ON'.
Continue holding the 'Feed' button for a few more seconds while it prints out the first piece of paper, then release your finger and the printer should print out a second, smaller piece of paper: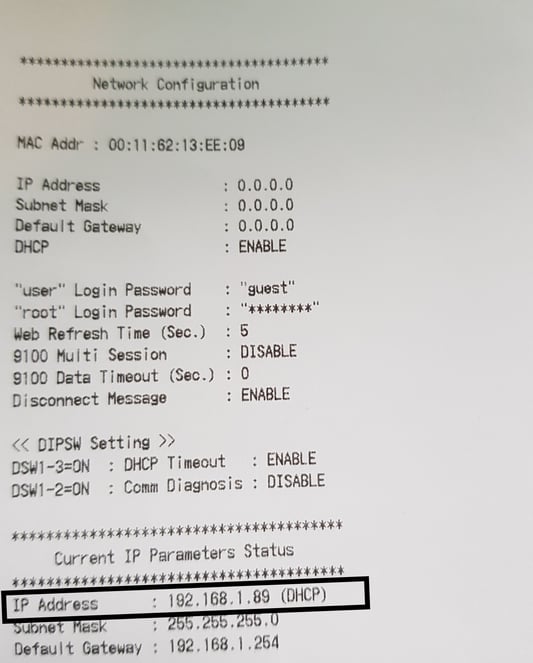 At the bottom of this slip of paper, the printer's IP Address will be stated.
If your printer's IP address has "(DHCP)" next to it, please click here.