Allergen POS warnings
How to show your allergens on your POS app
Please note that you will need to have first set up your allergens in the back office. To do this, please follow the steps here.
Allergens will only display on the POS app running beta version 8.9. To install the beta version of the Goodtill app, please follow the steps here.
On the main screen of your POS app, you will see the allergen toggle at the top of the white order basket, next to the assign customer icon: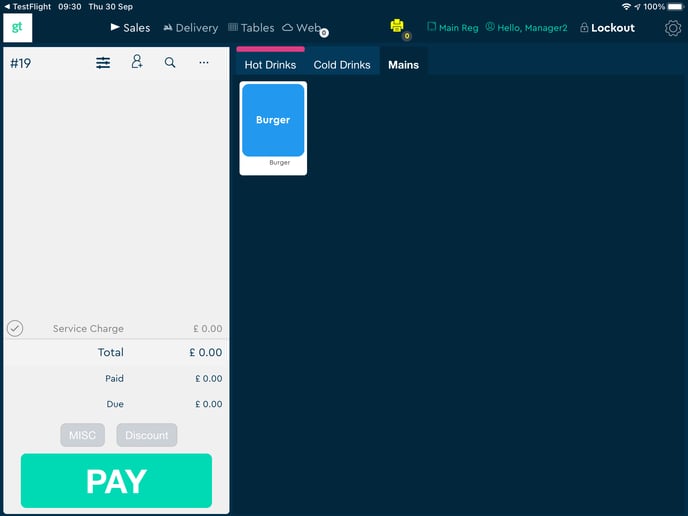 When you tap on it, it will ask you which allergens you want to flag: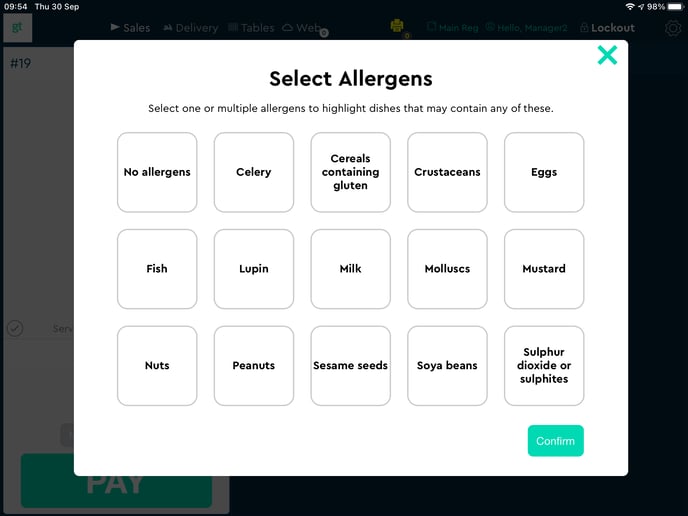 Just tap on the allergen(s) and select confirm, and this will tell the system to flag any products that have ingredients with those allergens - you can see the exclamation mark below.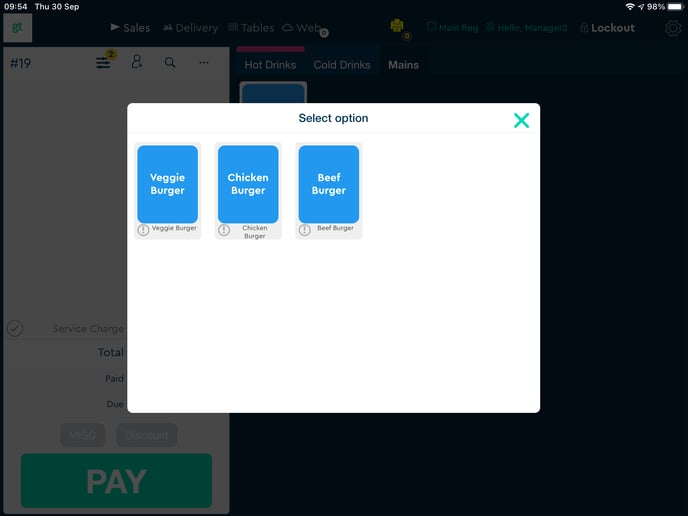 If the product does have the allergens that you've flagged, when you tap on it the system will warn you, and tell you which allergens it contains. You still have the option to override this: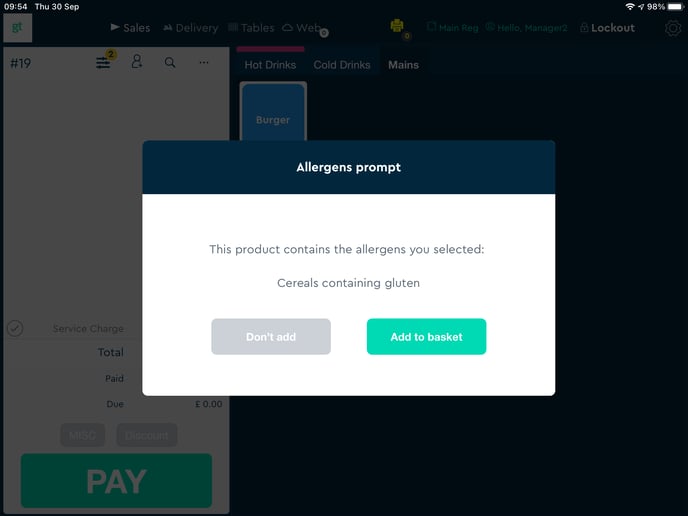 You can also see the allergens in a product by pressing and holding the product button: