Availability
SumUp POS's staging services are only available to developers testing the APIs and other specific circumstances. If you wish to test out certain features in your SumUp POS store, please contact support at pos.support.uk.ie@sumup.com
Testing data only
The staging environment must only be used for handling test data and should never be used for handling real customer data or payments. Data cannot be transferred from staging to production.
API
To access the API in the staging environment, use the following base URL for all requests – https://stagingapi.thegoodtill.com
Backoffice
The staging backoffice can be accessed at https://stagingpos.thegoodtill.com
POS app
In order to connect the POS application to the staging environment:
On the login screen, tap the face icon 10 times, you'll get a message that the app is now in staging mode.
Force quit the app (double-tap the home button, swipe the app card away) and re-launch.
Enter the credentials for your staging account.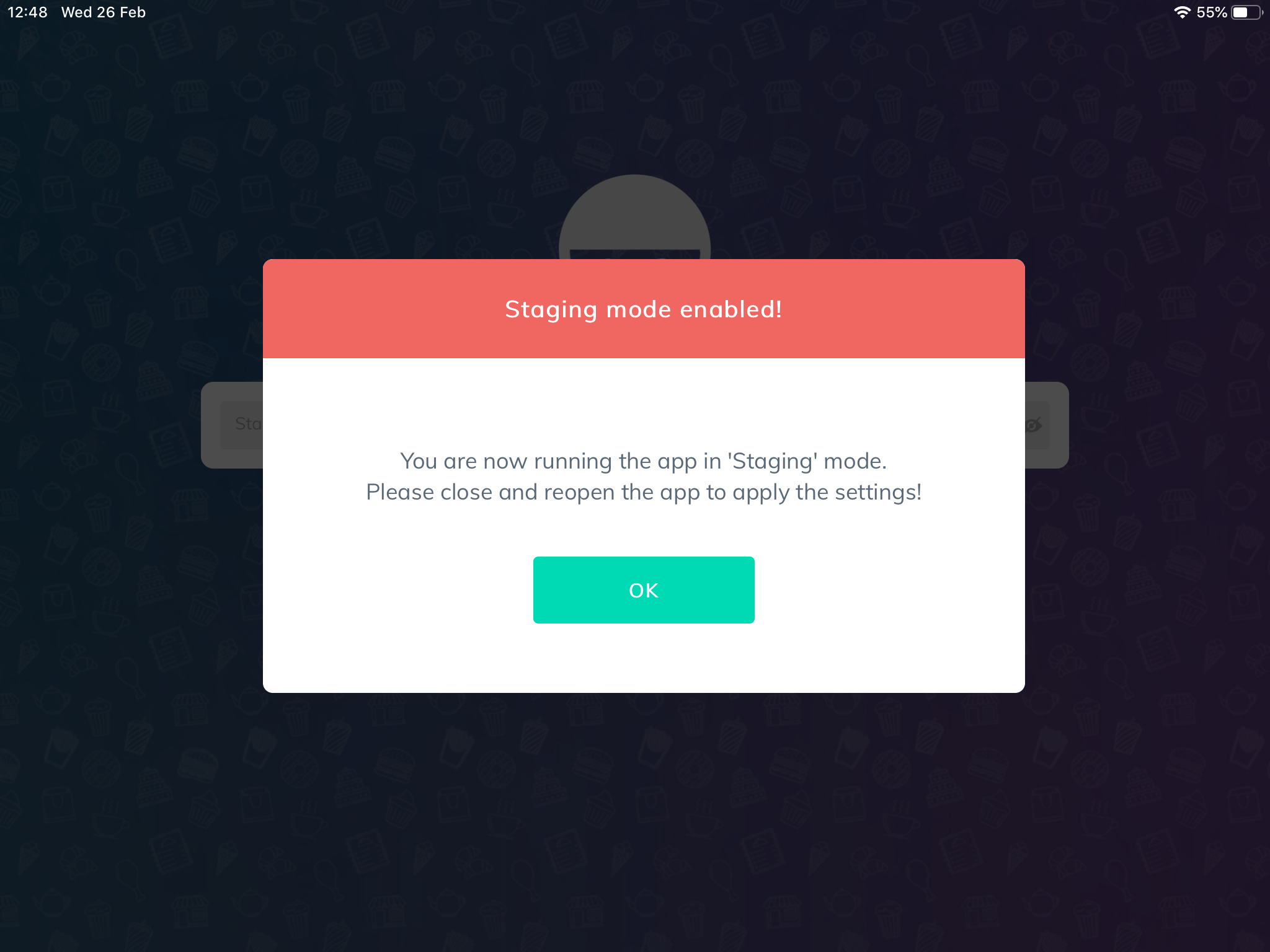 Both App Store and Test Flight builds of the POS app can be connected to staging.
You can check whether the app is connected to staging by clicking the cog in the top right and checking for a "Staging" label next to the version number in the bottom right.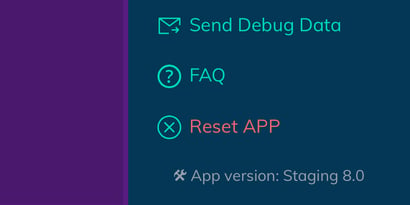 You can perform the same steps again (tapping the face icon and relaunching) to switch back to production.
Goodeats
The staging Goodeats site can be accessed at https://staging.goodeats.io
Goodeats Terminal
The staging Goodeats Terminal can be accessed at https://stagingterminal.goodeats.io