Outlet Settings
Outlet Settings
Outlet Details


Here you can specify the address and contact details for your outlet – this is useful if you have more than one outlet.
Email Preferences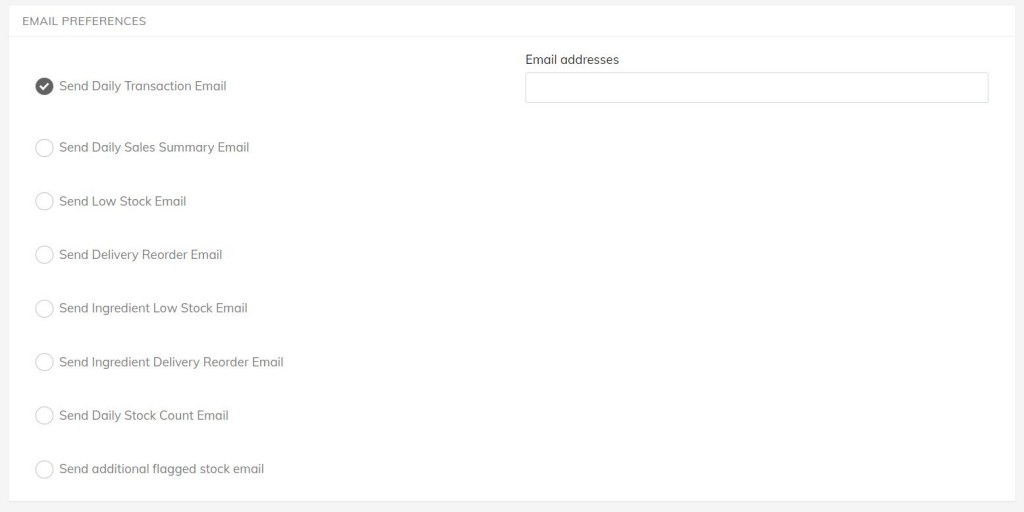 Here you can set up daily automatic emails to multiple email addresses. You can choose to send sales data, or stock data to be emailed to you.
Separate multiple email addresses with a comma!