Note Buttons
Note buttons are a quick and easy way to send notes to the kitchen and drinks tickets so the staff can see. For example, if the customer wants no salad and no sauce on their food. This will go straight to the kitchen printer with the food order so the chef can see it prior to preparing the food. You can free-type the notes, but creating preset notes speeds up the process.
Have a look at a video here or scroll down for more information.
How to create a Note button
To add a new note button go to > Setup > Note Buttons > +Add new button

This will bring you to the configuration page for adding a new note button as shown below:

Button text is what the button will display to the staff member taking the order.
You are able to choose which colour you want the note button to be.
Enter how you would like the note button to be positioned. Press active to activate.
The description is what is written on the ticket for the staff to see.
When you're happy with your button, press submit.
On the iPad:
Sync the changes with the backend by tapping the logo at the top left.
Then, when you select an item, you can tap on it once placed in the order basket, and select "note":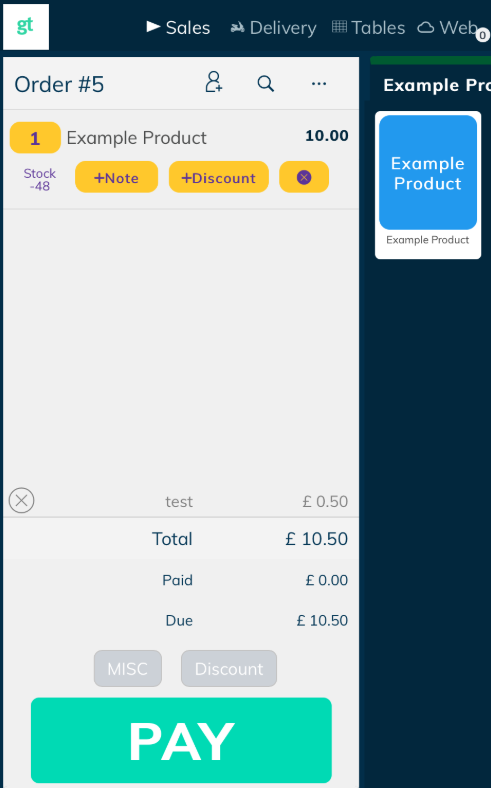 It will come up with a box, where you can select the preset note (or free-type):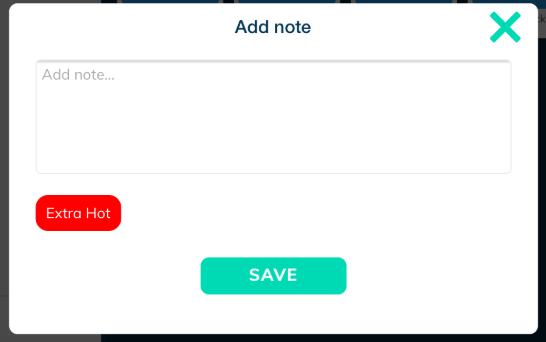 When you're ready, press Save, and it will add the note to the product.