Backoffice Logout
How to logout of your backoffice website.
Logout
The logout option allows the user to log out rather than just quitting the tab or browser.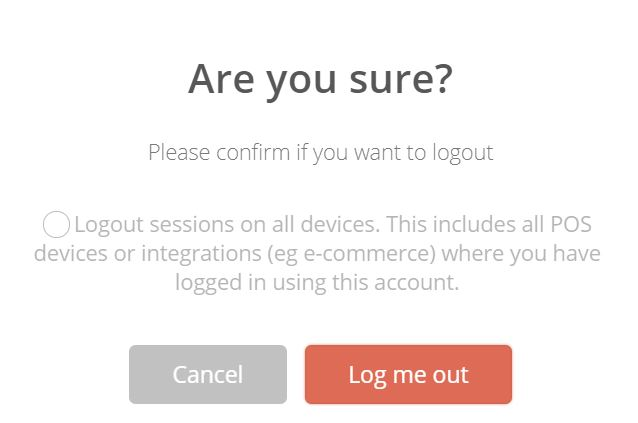 Please note that if you select logout sessions on all devices then this will log you out of the POS app if it's logged in under your username!