Deleting Products
Deleting Products
To delete a product, click on the 'X' button which is located next to the edit button in the product rows.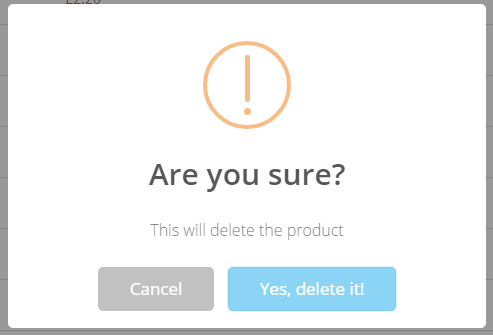 This prompt will ask you to confirm whether you would like to delete the product or to cancel it and keep it saved in the inventory.
Please note that you will also need to delete it from your selling layout.