Creating users for the system
Users > Admins
Here you are able to add new admin or operator logins to your system for different outlets.

This section can only be seen and edited by the owner of the account. Here you can add and edit front-end and back-office access for managers and other staff members.
There are a few levels of access to the system. The owner can access and edit everything in the back-office and also log into the POS app. Admins can access the back office and log into the POS app, but can be restricted from accessing or editing certain parts of the back office. Operators can only log into the app, and can't access the back-office.
There can only be one owner profile, and these details can be updated in Settings > Profile Settings. You can, however, create multiple admin and operator user profiles.
If you have multiple outlets, remember to switch into the correct outlet when creating your users to ensure the correct access. The admin will, by default, only be able to access the outlet that they're created in. To give them access to other outlets, see below.
Multi Outlet Access
If you want your admin to be able to access other outlets, select the Multi Outlet Admin Management Button: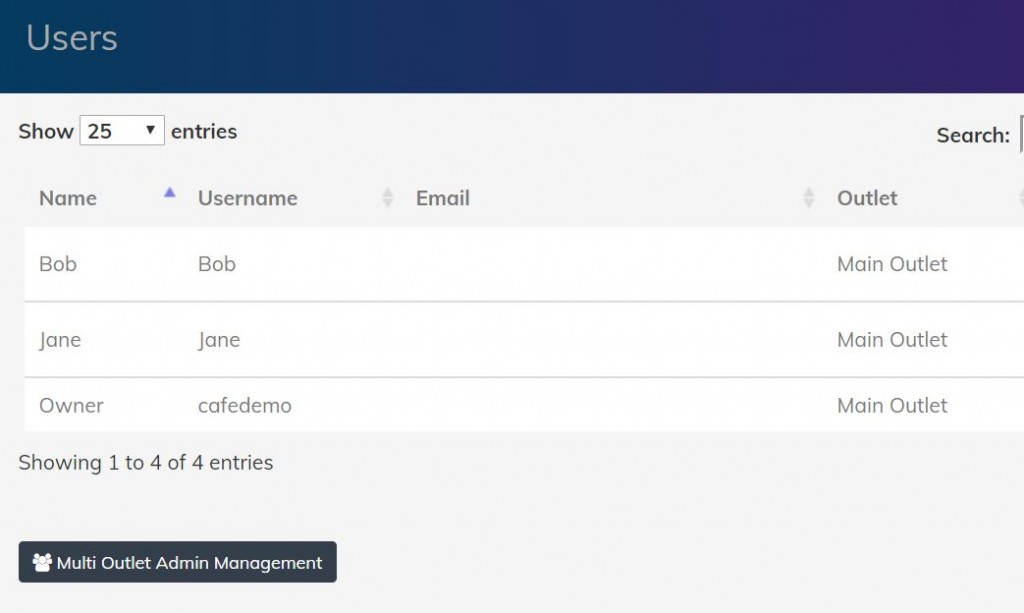 This will then allow you to grant them access to be a Multi Outlet Admin:


And then you can choose which outlet tags to assign them access to. Please note that you need to first assign tags to your outlets.
Don't forget to save the settings!