Fulfilment Specific Menus
Have different menus for your different services on Goodeats!
Firstly, create or edit your menu from the back office > Goodeats > Display Layouts:

Fill out the Display Name and Description that your customers will see when choosing the menu:

Then add your products onto the layout as normal.
Then create your other menu:

This means you'll have multiple menus in your list:

Next go to Goodeats > Opening Times:

And select from the Display Layout dropdown the menu you want to show for each fulfilment type. Once you press save at the bottom right it will appear online!
Your customer will be able to choose the type of order: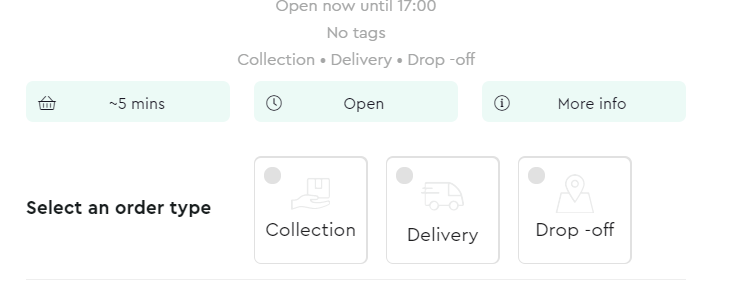 And once they choose the order type, the corresponding menu will show: